Please Contact The Host Directly for Event Details and Tickets.
The Republican Party of Iowa and Chairman Jeff Kaufmann
invite you to the 2016 Lincoln Dinner featuring 
Kris 'Tanto' Paronto: Hero of the Benghazi Attacks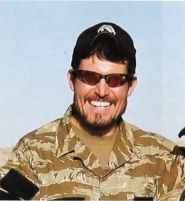 Doors Open: 4:30 PM, VIP Reception: 5:00 PM, Dinner and Program: 6:00 PM 
Please contact Laura at the Republican Party of Iowa with any questions: (515)282-8105 or Laura@iowagop.org
Kris Paronto "Tanto"- as he is affectionately known in security contracting circles - is a former Army Ranger from 2nd Battalion 75th Ranger Regiment. He was most notably a part of the CIA annex security team that responded to the terrorist attack on the US Special Mission in Benghazi, Libya on September 11th, 2012. His team helped save over 20 lives while fighting off terrorists from the CIA Annex for over 13 hours. Mr. Paronto's story is told in the book "13 Hours", written by Mitchell Zuckoff and his five surviving team members.
WHEN
May 12, 2016 at 5pm - 8pm
CONTACT
JUDY L WILKINSON · · 7065182116